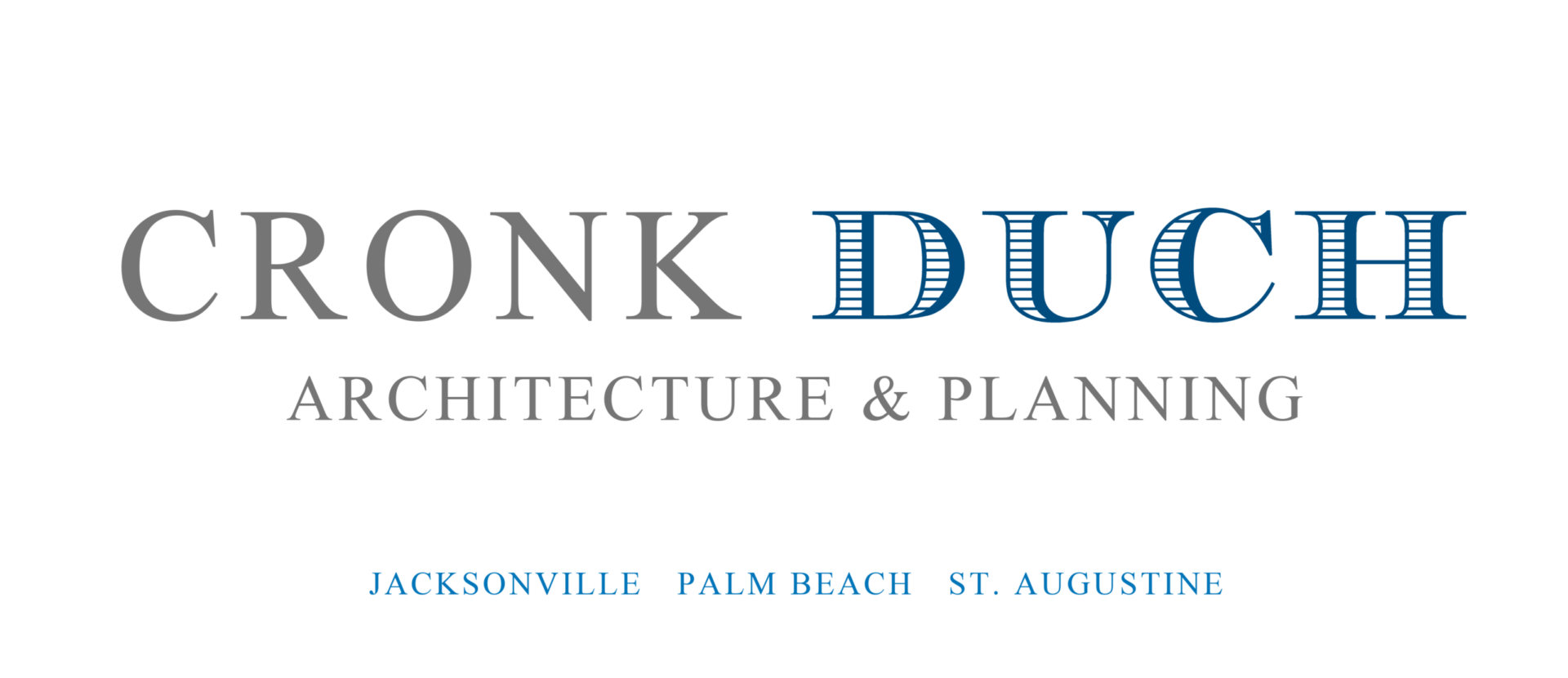 Architects in Jacksonville FL
Our full-service firm is founded by Clifford G. Duch and Joseph Stephen Cronk. Two industry veterans who are passionate about fulfilling your design dreams. All of our projects are a reflection of your personality. They are completely customized to positively influence the lives of you and your loved ones. Due to our extremely personalized process we are able to guarantee an incredible 1 of 1 marvel. The most important aspect of this process is our relationship to you and your dreams. We are extremely in-depth with our design consultation allowing us align exactly with what you mentally envision. We are extremely proud to have a positive influence on Jacksonville architecture with our designs and customer relationships.
Our number 1 priority is understanding your aesthetic, goals, and requirements. We implement partner participation throughout the design process of every one of our projects. Our years of experience and technical knowledge ensure an approach to design from very early sketches to the building's final physical form. Our philosophy is extremely important to our firm and we have an immense amount of respect for history, theory and the traditional building arts. After the final design is approved by you we then begin our extensive process. Your exterior and interior elements are the details that bring your dreams to reality.
Residential Architects Jacksonville FL
Because of our design and construction process we ensure that you will be completely satisfied with your project.
We strive for perfection with all of our residential and commercial projects and wake up every morning to make our client's dreams come true. We are committed to innovation, creativity, research, philosophy, and evolution. By working with us you have a unique advantage due to our wide geographical client base. This allows us to evolve when needed as we are not trapped within the design influence of our local vicinity.
Commercial Architects Jacksonville FL
Our spaces are designed to inspire our clients and improve their lives. Because of our diverse design experience we are able to incorporate elements that we would never been able to implement if we were solely focused on residential or commercial designs.
For general inquiries do not hesitate to contact us via our contact page via either phone or email and we will get back to you to begin our process as soon as we are able.